Membership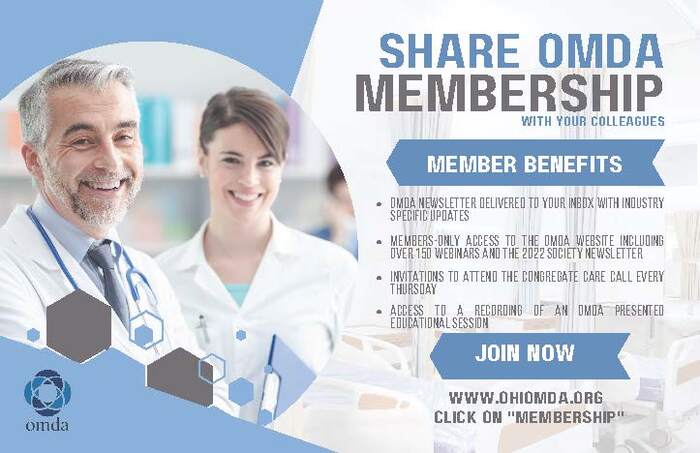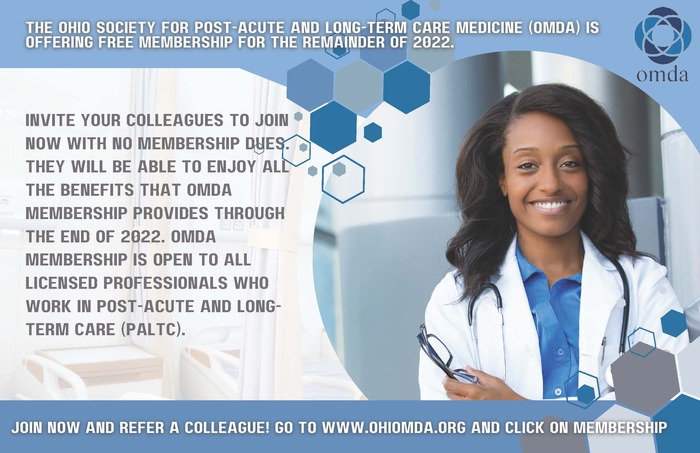 Join now or refer a colleague!
BENEFITS AND SERVICES
OMDA is the official state affiliate of the Columbia, Maryland-based, AMDA - The Society for Post-Acute and Long-Term Care Medicine.
OMDA promotes the education of its membership in issues pertaining to long-term care (LTC), with a special emphasis on scientific, legislative, regulatory, and Medicare and Medicaid reimbursement.
Membership in OMDA links you to physicians, PAs, and ARNPs and opens dialogues for problem-solving and information sharing. Networking opens opportunities to become familiar practicing in post-acute care, and helps you build relationships and gain support from our practitioners.
OMDA represents medical directors, attending physicians, physician assistants, and advanced registered nurse practitioners in Ohio's post-acute care continuum.
As the scope of operation for post-acute care facilities continues to evolve and expand to accommodate an aging population, practitioners face many new and complex challenges. OMDA is the only organization in the state of Ohio devoted to practitioners in all specialties practicing in skilled nursing units, subacute, hospice, home care, assisted living facilities, as well as in continuing care retirement communities.
OMDA hosts a highly-successful annual educational program in the Fall which features the most recent trends and challenges from a selection of the top long-term care experts in Ohio and the Country. This annual educational program is the only conference of its kind in the country which offers educational accreditation for physicians, physician assistants, nurse practitioners, consultant pharmacists, directors of nursing, licensed nurses, and nursing home administrators.
The official OMDA website is http://www.ohiomda.org/
Discounted member registration fee for educational programs — including the annual conference.
Listing as an expert witness, upon request.
Assistance in earning AMDA's medical director certification.